Our long-term strategic partnerships with top tier suppliers guarantee customers will receive high quality products as well as effective application solutions.
Access Rudolf Technologies, LP
ACCESS Rudolf Technologies, LP is a specialty silicone solutions company formed in January 2022 as joint venture between ACCESS Technologies and the Rudolf Group from Germany. ACCESS Rudolf Technologies (ART) services the specialty silicone market with technology that is not readily available from the large multi-national silicone producers. ART supplies silicone fluids, polymers, silanes, custom emulsions, and formulated silicone products.
Brandt Technologies proudly represents the Access Rudolf Technologies line of products in Alabama, Arkansas, Florida, Georgia, Louisiana, Mississippi, North Carolina, Oklahoma, South Carolina, Texas, & Virginia.
---
Archer Daniels Midland Company (ADM)
Archer Daniels Midland Company (NYSE: ADM) is a market leader in natural-source, high-performance oils used for a broad range of industrial applications including lubricants, rubber, asphalt, oilfield, mining, personal care, polymers, coatings, adhesives and many others. Our modified oils use hydrogenation, polymerization and specialty blends to enhance individual oil performance. We offer both heat-polymerized and blown soybean, canola, and rapeseed oils with a wide range of viscosities. Our linseed oils, soybean oils and copolymer oils are key components in paints and coatings, printers' inks, resins and candles.
Our linseed oil products are available in qualities ranging from raw and fully refined, to low acid-range (OKO™) and medium acid-range (Alinco™) heat-polymerized oils. Our soybean and other oils are available from fully refined to the highest quality and are also available in liquid and solid modified form.
Our linseed oils and soybean oils are used in a variety of high-quality inks and consumer products. Our linseed oils are also used in a variety of primers, paints and stains. We also offer copolymers with good solubility in petroleum-type thinners and solvents.
ADM has approximately 31,000 employees serving customers in more than 170 countries and a global value chain that includes approximately 500 crop procurement locations, 270 ingredient manufacturing facilities, 44 innovation centers and the world's premier crop transportation network.
---

Brilliant Group, Inc.
Brilliant Group, Inc. was founded to serve the needs of industrial users of fluorescent pigment around the globe. We offer a world-class range of fluorescent pigments, soluble toners, and paint and ink concentrates
​Our team is steeped in fluorescent pigment technology. It's what our key members have been doing since the 1980's. We know that these fluorescent colorants aren't like other dyes or pigments, so we're there to help our customers with formulating and use.
​Our goal is to offer 'best of breed' fluorescent technology, provide local inventory and technical support through our international distribution network, all the while bringing exceptional value.
Our global headquarters, with corporate offices, R&D and manufacturing, is located in the San Francisco Bay Area of Northern California, USA.
---

Chemours Titanium Technologies
Chemours Titanium Technologies is one of the world's largest manufacturers of titanium dioxide products. We are dedicated to providing value for our customers, who subsequently supply the world with coatings, plastics, laminate and paper products. We deliver industry-leading innovation that addresses the growing worldwide demand for high quality titanium dioxide by working to create brighter, more efficient pigments. Even beyond the products we deliver, we also strive to be a partner that enables the development of sustainable solutions to customer challenges, further enhancing their business performance.
In addition to being known as a leader in safety and ethics within the TiO2 industry for over 80 years, Chemours Titanium Technologies is a technological innovator. Since the invention and implementation of the chloride manufacturing process in the 1950's, consistent advancement in Ti-Pure™ TiO2 pigment design has expanded its quality and utility across the numerous applications in which it is a component. Fostering innovation to improve the quality of our customers' experience as well as our products has always been a critical component of our success and will continue to do so as we build upon our 80+ years of expertise.
Coatings
Chemours has been a pioneer in titanium dioxide technology for the coatings industry and leads titanium dioxide manufacturers in product quality, customer service, and production capacity.
Plastics
Since the 1950's Chemours Titanium Technologies has been dedicated to providing the plastics industry with products and services that solve your color, opacity and weatherability design issues.
Paper
The Chemours titanium dioxide business is dedicated to creating greater, more rewarding value for the paper industry through our total offering of industry-leading service and product.
---
Dainichiseika Color & Chemicals Mfg. Co., Ltd.
As a leading manufacturer of color pigments, Dainichiseika Color & Chemicals Mfg. Co., Ltd. has made contributions to the society by producing fine chemicals. Colors are an essential part of everyday lives of human beings.
Promptly focusing attention on the technical innovation in the world has enabled us to devise new technologies and various products, and thanks to which we have succeeded in building the history over 80 years since foundation in 1931.
Pigment-focused chemical synthetic technology, pigmentation technology and such give beautiful colors to different kinds of materials. While rapid breakthroughs in information technology appliances, including liquid crystal monitors and ink jet printers, have brought prominent changes to the 21st century, we have continued to challenge the innovation of chromatic technology and remained committed to the culture of color-related information technology.
Global competition increasingly intensifying, our mission as a company is to take the responsibility of considering environment, health, safety and other issues furthermore. We are trying best to continue aiming at corporate management that optimizes youthfulness and chromatic technologies accumulated ever since.
---
Harcros Chemicals Inc.
Harcros Chemicals Inc. is a major distributor and manufacturer of industrial and specialty chemicals. Privately held since 2001, the company has a long-standing history in the chemical industry. Harcros began business in 1917 as Thompson, Munro and Robins, and changed its name to Thompson-Hayward Chemical Company (THCC) in 1923. North American Philips acquired THCC in 1961, and in 1981, the company again changed hands when Harrisons and Crosfield plc purchased the bulk of the business from North American Philips. The company name was changed to Harcros Chemicals, Inc. in 1988. In 2001 a management buyout resulted in the privatization of Harcros. It remains a privately held corporation today and is employee owned effective January 2014 through the creation of an ESOP.
The Hoover Color Division of Cathay Industries USA has a passion for Color. When looking for pigments to produce earth-tone colors, no one offers a wider selection.
Hoover Color manufactures and sells construction, coatings and plastics grade Iron Oxide Pigments; including naturally occurring Umbers, Ochres, Siennas and unique eco-friendly Transparent Iron Oxides. Hoover Color works to continuously expand our capabilities and focus on innovation, sustainability, and ability to provide the best value iron oxides to meet our customers many needs.
---

IGM Resins
IGM Resins commenced supply of raw materials to the European Ink and Coatings industry in the late nineties. Since that time, the IGM product portfolio has developed significantly in response to the technical demands from our customers. Today, IGM is recognized globally as a specialist in the development, manufacturing and supply of products and technical services to the global UV Ink & Coating industry. IGM's product portfolio consists of the highest quality UV monomers, oligomers, photoinitiators, and additives.
IGM is the only supplier that is 100% dedicated to the energy / energy curing coatings industry—and they are investing to grow with it. They are expanding their capabilities in R&D, product development and manufacturing to better serve customers and partner with them in developing next generation photoinitiators and other UV materials.
---

J. Rettenmaier USA LP
At J. Rettenmaier USA LP, a member of the J. RETTENMAIER & Söhne Group, we have dedicated our business to the research, development and processing of high quality organic fibers derived from sustainable, vegetable raw materials. These include products made of wood fibers which are processed into microfibers, compacts, granules, mixtures or special dosage forms as needed. Our team of dedicated professionals are ready to assist you with your product formulations.
---

KaMin Performance Minerals
KaMin is recognized as a global supplier with more than 95 years of experience delivering performance mineral solutions in a broad spectrum of end-use markets including: building & construction, automotive & catalyst, agriculture, health & beauty, packaging, and specialty & graphic paper. The company mines, produces, and distributes products from five US locations in Georgia — Gordon, McIntyre, Macon, Sandersville, and Wrens — and internationally through their CADAM facilities in Brazil and Europe.
---

Kemira Chemicals, Inc.
At Kemira, we use our chemistry to improve your everyday. We add optimal quality, functionality and strength to paper and board products, we ensure safety and hygiene of water and food packaging, and we maximize yield from energy resources.
Our areas of expertise are pulp & paper, water intensive industries & municipal water treatment, and oil & gas. Through our global network of dedicated experts, production facilities and R&D centers, we serve customers around the world and improve their product quality, resource efficiency and sustainability.
---
Lily Group Co., Ltd
Lily Group Co., Ltd was founded in 1989 and is one of China's largest producers of azo organic pigments, high-performance organic pigments, and related intermediate products. Through acquisition in May 2018, we now own the production base of high-quality pearlescent pigments.
Listed on the main board of the Shanghai Stock Exchange in December 2016 (SH: 603823), Lily Group successfully became the first public company of China's organic pigment industry. At present, our group has more than 1,200 employees and approx. 400,200 square meters of land. Lily has committed to continuing investment in waste water treatment, solvent recycling, and effluent pre-treatment.
Lily Group Co., Ltd. is a national high-tech enterprise, with the only national-level technology center in China's organic pigment industry and a national post-doctoral workstation. We have invested in state-of-the-art laboratory equipment for paint, ink, and plastics applications that meet the global standard of test methods for all applications.
---
Lubrizol Advanced Materials
Lubrizol is a market-driven innovator of specialty chemicals that solve today's challenges in the paints and coatings, printing and packaging, paper and textiles, plastics and composites, and digital print markets. More than just a supplier, we are a collaborator with extensive experience in surface protection, dispersion, adhesion, and barrier properties that enables us to enhance the performance, simplicity, and sustainability benefits of our customers' products. With a commitment to collaboration, applied science, and demonstrated value, our team of experts is dedicated to exceeding customer expectations for both the simplest and toughest requirements. Count on Lubrizol to make the difference.
With a passion for collaboration and customer intimacy, Lubrizol helps customers achieve success with performance coatings by providing innovative technology, technical support, product reliability, outstanding customer experiences, and security of supply.
---
Mitsubishi Chemical America, Inc.
The Specialty Resins plant began operations in 1992 at its manufacturing facility in Pasadena, Texas.
Although the first specialty resins manufacturing site located in the United States for Mitsubishi Chemical, it enjoys a long heritage from its parent facility located in Japan. Combined, the sites offer over 80 years of Specialty Resin design and manufacturing expertise. Currently the site produces over 30 Dianal standard commercial grades as well as many custom grades for customer applications.
Our specialty resins are polymers or copolymers of methyl methacrylate or other monomers, for use in specialty coatings, inks, and adhesives formulations.
The Pasadena, Texas plant is ISO 9001:2015 certified. In addition to our main production facility, we have a pilot plant and development facility for tailoring products to our customer's specific requirements
---

Nobel NC Company Ltd.
Nobel NC Company Ltd. is the world's leading manufacturers of industrial nitrocellulose, a film forming resin used in the inks and coatings market. It is a high quality, supremely flexible material that demonstrates outstanding functionality, excellent value for money and high standards of safety. It delivers genuine competitive advantages.

The unique granular format gives Nobel NC nitrocellulose superb flow characteristics. It is easy to handle and virtually dust-free, displaying minimal solvent migration during transport and storage. Above all, it creates end-products of unrivalled clarity and consistency, that meet and surpass increasingly demanding industry standards.

Nobel NC extensive nitrocellulose product range is designed to meet current and future application requirements. The company maintains its position at the forefront of the industry by substantial investment in product development and support to our customers.
---
OPC Polymers
A family-owned business since its founding, OPC Polymers offers deep product knowledge based on generations of experience, comprehensive understanding of customer challenges, solutions, and operational flexibility.
Headquartered in Columbus, Ohio, OPC Polymers has grown through a combination of acquisitions and organic growth. Today, OPC Polymers is the leading manufacturer of monomer-modified alkyds for the paint and coatings markets and one of the top North American suppliers of resins for the coatings industry.
OPC Polymers is committed to the coating resins industry and demonstrates this by continuing to reinvest in the company to achieve operational excellence as well as our commitment to growth thru acquisition.
OPC Polymers is proud of its polymer research and development and has earned an industry reputation for quality control, product development, application support, and new innovative polymers. OPC Polymers is certified to the ISO 9001:2015 standard for its quality management system. Meeting the demands of ever-changing environmental regulations is important, and OPC works closely with customers to develop solutions that meet or exceed their expectations.
OPC's product range delivers a broad range of short, medium, and long oil alkyds, a complete range of specialty and modified alkyds, as well as compliant resins such as high solids alkyds, water reducible alkyds, and exempt solvent eco-alkyds. Markets served include industrial & architectural coatings, OEM, and wood coatings.
---
OXERRA Americas, Inc.
Established in 1979, Oxerra is one of the world's leading manufacturers of synthetic iron oxide pigments for the construction industry, highly technological grades for coatings and plastics, as well as the highest purity iron oxides for specialties applications. With global headquarters in Singapore and regional offices and production facilities in Asia, Australia, Africa, Europe, United Kingdom and the United States, Oxerra's portfolio is also complemented by several synergistic products.
Brandt Technologies proudly represents OXERRA's products in Illinois, Indiana, Iowa, Kansas, Kentucky, Michigan, Minnesota, Missouri, Nebraska, Western New York, North Dakota, Ohio, Western Pennsylvania, South Dakota, and Wisconsin.
---

PPG Silica Products
PPG Silica Products offers a product line of synthetic amorphous precipitated silica thickening & matting agents.
The Hi-Sil® product range contains rheology modifiers and anti-sag/suspension agents for polyester gel coatings, plastisols, inks, adhesives, caulks, and sealants.
The Lo-Vel® product range offers both treated and untreated precipitated silicas that reduce the gloss of coatings, varnishes, lacquers, and other finishes.
All of their products cover a wide range of median particle size, oil absorption, and surface area performance properties in order to provide you with maximum formulation flexibility.
---

Schlenk Metallic Pigments
SCHLENK is a family-owned company based in Roth, Germany. The company is a leading international manufacturer of metal powders, effect pigments and metal foils. Today it is active in the coatings & plastics, printing & graphic arts, cosmetics, metal foils and building materials industries. With production sites in Europe and USA and application technology departments in Germany, USA, China and Southeast Asia, SCHLENK has a worldwide sales and service network.
---
Specialty Minerals, Inc.
Specialty Minerals, Inc. (SMI) is an international producer of high-performance minerals: talc, precipitated calcium carbonate, ground calcium carbonate, lime, and dolomite. Among the wide variety of applications for our products are paper, plastics, adhesives and sealants, paint, ink, pharmaceuticals, food fortification, nutritional supplements, specialty ceramics, inks, building products, agriculture, and many others.
We've been active in the mining and manufacture of minerals for over 150 years – our Adams, Massachusetts, and U.S. operation began mining limestone in 1853. Specialty Minerals is the world's largest manufacturer of precipitated calcium carbonates (PCCs), with an output of over 3.5 million tons of PCC each year. The company that is now our plant in the United Kingdom was the world's first precipitated calcium carbonate manufacturer, with commercial PCC production starting in 1898. SMI PCC manufacturing in the U.S. began in 1936, and Nano PCCs have been produced for over 25 years. Specialty Minerals PCC plants are in 17 countries around the world.
New products and technology development have been key to our success, with Specialty Minerals having grown to over $US 662 million sales in 2012, of which $US 546 million were PCC and $US 116 million were processed minerals. SMI Research and Technology Centers are located in Bethlehem and Easton, Pennsylvania in the U.S., and in Suzhou, China and are equipped with many types of advanced instruments and equipment. To support the industries we serve, our applications labs are staffed with industry experts. Among the fully equipped applications labs are those for paper filling and coating; plastic extrusion, injection molding and film blowing; sealants, and healthcare tableting and food development.
---
Thew Arnott
Thew Arnott is a 6th generation UK Family Business established in 1864 specializing in the development, production, and sale of bespoke lecithin systems of soy, sunflower, and canola origin to a global audience. Thew Arnott's newest lecithin facility opened in 2019 in Monticello, IL where the aim is to create and supply products which solve customers' problems in a wide variety of applications, through the provision of barrier, security, protective coating, dispersion, emulsification, stabilization, friction reduction, lubrication, release, and rheological control.

Thew Arnott's LeciTAs™ Lecithin Systems are available in packaging from 50 lb. cartons and pails, 450 lbs. drums, 2205 lbs. totes, right up to bulk loads.
Thew Arnott's expertise also encompasses the world of Gums, Resins, and Hydrocolloids via their tailor-made HydroTAs™ Hydrocolloid Systems.
---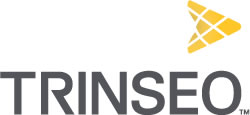 Trinseo LLC
As a leading global supplier of latex binders for more than 60 years, Trinseo has a history of working closely with customers on diverse applications for adhesives, construction, functional nonwovens, paper and board, and textiles and carpet. Our product portfolio, based on styrene butadiene latex, styrene acrylic latex, and vinyl acrylic latex, continues to evolve with, and anticipate, market demand. Today, we develop binder solutions that deliver on performance, environmental and regulatory compliance, and processing efficiencies – while meeting individual customer needs.

Our highly collaborative approach to new product development builds on our commitment to long-term customer relationships, as well as industry experience and differentiating technologies. Customers also benefit from our strong manufacturing grid, R&D centers, and application facilities in Europe, Asia Pacific, and the Americas.
From security of supply and consistent quality, to shorter lead times and reliable technical support, Trinseo offers global expertise on a local scale. Select from our available resources to learn more about our products and get in touch with us to see how we can work together.